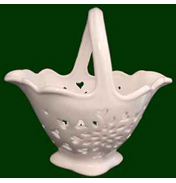 Rowsley Basket
£14.99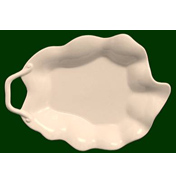 Scalloped Tray
£7.99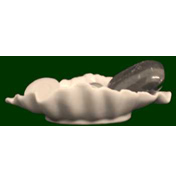 Shell Dish
£8.99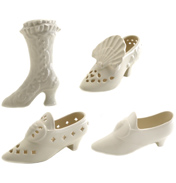 Slippers and Boots
£7.99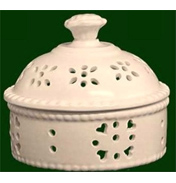 Small Pot Pourri
£9.99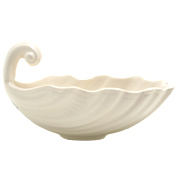 Small Shell Dish
£5.99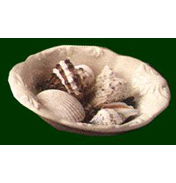 Soap Dish
£7.10
SPECIAL OFFER
Wine Coaster
£9.99
Your selected gift from the Royal Creamware Occasions range will turn the reason for present into a real celebration. This elegant range of fine china with its captivating translucent glaze will make it a sought after gift range for every cherished occasion. Your friends and family will doubtless be delighted to receive any one of the many Royal Creamware pieces featured in the Occasions Collection and in particular the exquisite hand pierced designed items. Few gift collections boast such a rich heritage as Occasions, as each exquisite piece is skilfully crafted to the original 18th Century specification, so its body, glaze, colour, design, weight and size is precisely as it was over 230 years ago. Creamware has long been considered a gift even for Royalty hence the aristocratic appellation.
Whether it be a simple dressing table ornament such as a Victorian Boot or a slightly more exotic table display item like the Finger Bowl, or a bathroom piece akin to the Shaving Mug, or the decorative Oval Lattice Dish, the cost need not be high. There is a piece for every occasion and every budget.
The range also includes some wonderful Royal Creamware Plates in the form of the Blackberry and Macy designs.
In fact the Occasions collection has been so named as to cover a gift for every event or occurrence.
From the Occasions range, we have on display the Rowsley Basket, Pin Box, Flower Basket and Victorian Slipper